Cloud-based* AI-powered Medical Imaging Solution
Prediction of Adult Height by Bone Age Assessments
An AI-based fully automated solution for skeletal maturity and bone age assessment provides real-time patient reports that include child's future height and obesity.
Go to the Boneage.io Service
* Also available as a built-in service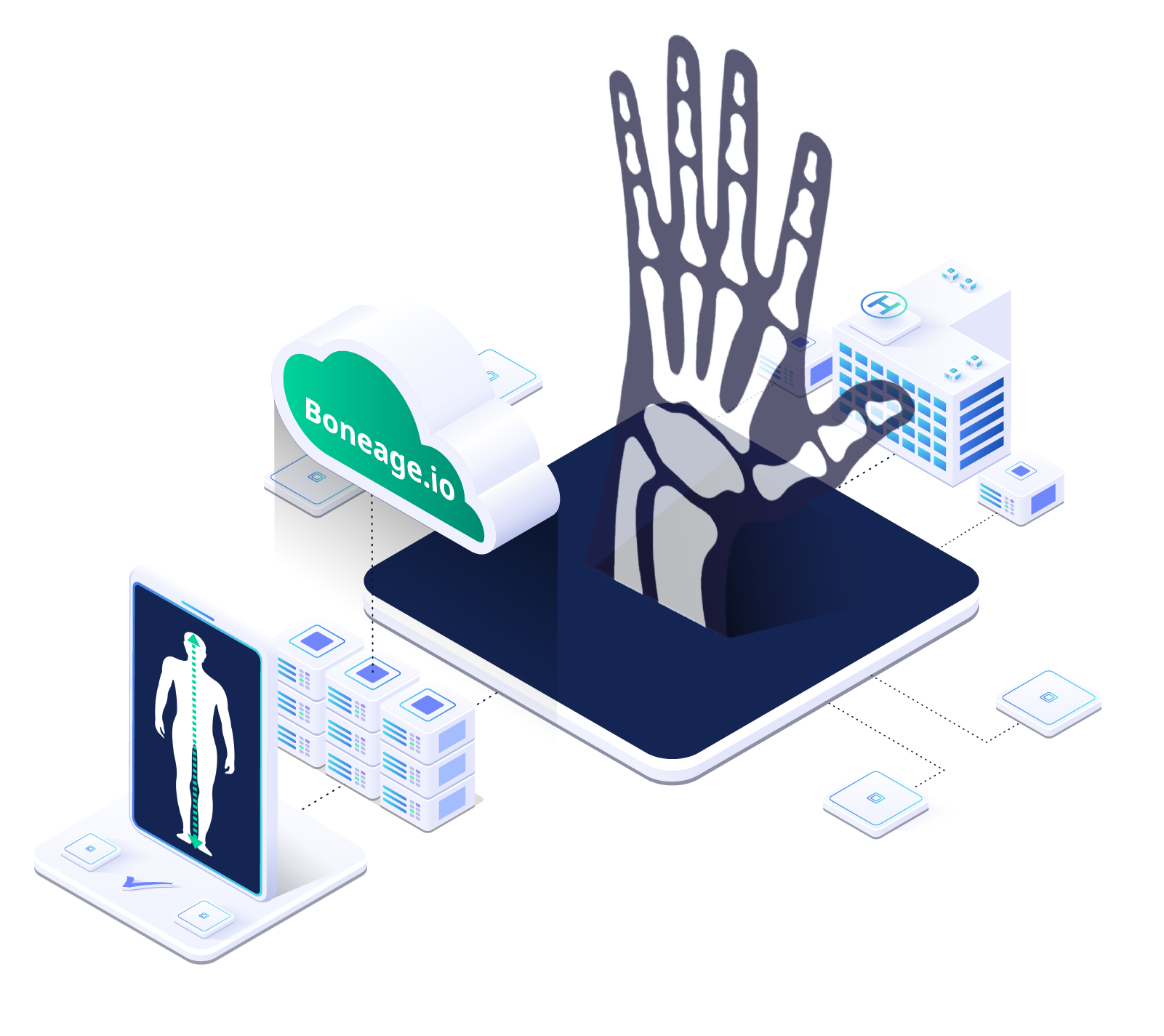 Go to the Boneage.io Service
* Also available as a built-in service
What
Boneage.io

is

It is an AI-based solution to measure bone age in children and adolescents between the ages of 7 and 15 using X-ray image of the left hand. Boneage.io uses the most reliable TW3 method, providing 97.6% accuracy proven through recognized clinical trials.
Autonomous

AI-based Fully Automated

Automated process from assessing bone age to the reports by simply uploading an X-ray image.

Reliability

Most Reliable TW3 Method

Based on the long-proven TW3-RUS, even small bones are calculated to provide accurate height in months

High Accuracy

Same Result as Physicians

Clinical trial results showed no difference between physicians and our solution (95% confidence interval)

Detailed Report

Ready-made Reports

Provides a designed patient report that includes various information such as adult height and obesity.
Boneage.io

Technology

Our service is cloud-based and can be used directly through a web browser without the need for cumbersome installation. In addition, the Boneage.io service can be used flexibly by intergrating various PACS. We provide service in a variety of ways to suit the convenience of our customers.
SaaS Service

As a cloud-based service, there is no burden on physical installation and setting costs for new services in hospital.

Manage in Real Time

Easy-to-use without time and space limitations. Patients and treatments can be quickly managed in real time.

International Standards

A flexible and intuitive service in which medical experts directly participate in development and reflect their opinions.

Reduced Costs

Cloud based. No need for additional equipment or Software and you can use and pay only as much as you need.
How to use
Boneage.io
After signing up on this website, you can immediately upload medical images to request AI readings and download reports in real time.
Sign up at www.boneage.io

After logging in, set the payment method

Upload X-ray image by clicking 'New Request'

Enter patient information required for prediction

Download or print after checking the result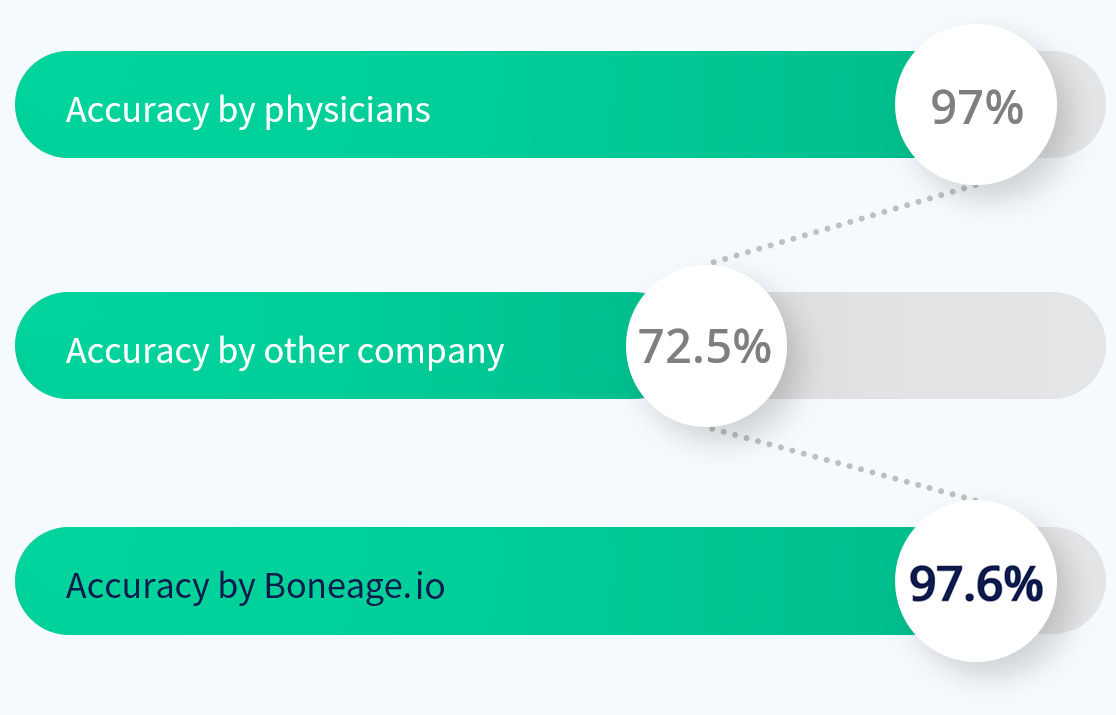 No difference between physicians and our AI assessment

Accuracy was proven through clinical trials, and as a result, the difference in bone age prediction values between physicians and our own AI was 0 years (95% confidence interval) (standard error 0.04 years, n = 80).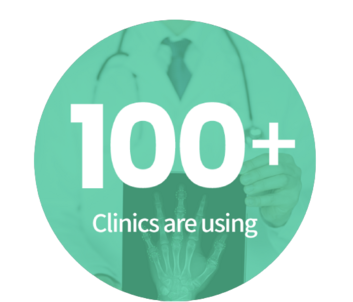 Service already
proven in the field

Bone age prediction can be used in various fields such as internal medicine, pediatrics, oriental medicine clinics. More than 100 hospitals and clinics are using our service (as of Apr 2023).
Boneage.io


Height Prediction Report

Upon request, users can download or print an 8-page ready-made report in real time, as shown in the sample below. It provides various information such as predicted height and obesity information.
Family Product

Resources

Company

Get in touch

Check various information and usage tips through Social Media.